The field of psychology offers multiple career opportunities in a variety of settings. How to plan your career in psychology so that you could get the most out of it? If you don't have a clue which direction to move, we'll be glad to pass on some useful tips.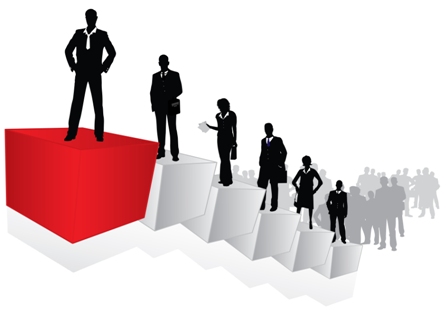 Step #1 Get a Bachelor's Degree in Psychology
Getting a Bachelor's Degree in psychology is a good starting point for students determined to launch a career in a psychology-related field. Knowledge and practical experience you get upon the program completion will be a stepping stone on your way to a successful career. Going forward, you must figure out which way of studying would be the most convenient for you. Whether it's a traditional or online school that you decide to go for, make sure it perfectly fits your schedule.
Step #2 Advance Your Knowledge
If your career path is marketing, business or public relations, consider adding a minor to your Bachelor's Degree in psychology. Simply put, your minor must embrace the subjects to introduce you into the profession you are going to enter. Empower your knowledge through the internship. This will put you into a better position when applying for a job. Besides, many employers tend to give preference to those candidates who have the knowledge in psychology. It is believed that those who have psychology education can better adjust to various working environments. They know how to avoid conflicts and therefore build up a positive interaction with their counterparts.
Step #3 Get Practical Experience
If you plan to launch your career in the sphere of education, then you will have to pursue more extensive training. You will have to major both in education and psychology. Large part of your schooling should be devoted to extensive practice within school settings. This includes not only lecturing, but planning lessons, tests and home assignments. When planning a career in psychology you should get involved in as many practical activities as you can.
Step #4 Apply for the Master's Degree Program
With a Master's Degree you will be able to run classes in vocational schools, colleges and universities. Apart from this, you'll be able to find a job in as many work settings as you can think of. Graduate degree opens up much more job opportunities as opposed to the undergraduate qualification. Therefore, ambitious students tend to continue their education toward the Master's Degree in psychology. Mind though that you will be expected to pass the Graduate Record Exam (GRE) in order to be enrolled into the Master's Degree program.
Step #5 Get a Doctoral Degree in Psychology
Graduate students who have a vocation for psychology and a strong desire to make a contribution into the field choose to gain a Doctoral Degree. With the Doctoral Degree you will be welcome into the sphere of research and education. And these jobs demand a true calling. To be eligible for the Doctoral Degree programs you must have a minimum 3.25 grade point average (GPA) in psychology.
These tips will help you to plan your career in psychology effectively. For more information look through other related articles on this website.
Job Outlook For Psychologists: What Jobs Are Out There?What is the job outlook for psychologists in the next few years? To get a clear and realistic picture let's refer to the statistical figures. According to the U.S. Bureau of Labor Statistics report, the employment in psychology grows faster than average for all occupations.

read more>>
Forensic Psychology Degree Programs
If you are planning to go into forensic psychology, you may be interested in what degrees your can pursue. And, of course, what is required to successfully complete the chosen degree program.
read more>>
Careers for Masters in Psychology
Is psychology what fascinates you? If you've gotten a Master's Degree in psychology, be sure to discover many career choices available to you. Careers in psychology are interesting, challenging and absorbing.
read more>>
Careers for Bachelors in Psychology
Are you thinking of becoming a psychologist? It's a perfect career path which will eventually open many doors for you in terms of job opportunities. You may apply your knowledge in many work settings and find a profession which suits you best.
read more>>
About Careers in Clinical PsychologyClinical psychology is a career path that fascinates many individuals who have an insatiable passion for psychology. This career path is a great fit for those who like helping people even though it sometimes gets pretty stressful.
Industrial Psychology Programs
Industrial psychology embraces a workplace study and employees' interaction within the company or any other organization. Industrial psychologists are employed by the entrepreneurs who strive to create conducive working environment for their employees as well as improve their relationship and professional performance.
Job Requirements for Psychologists
Psychologists can find jobs in various settings such as schools, hospitals, mental homes, counseling centers. Professional psychologists with a Doctoral Degree and long time experience in psychology conduct their own practice.